Yoga Studio
As a studio with a strong foundation in Hatha yoga, we value both the physical and the soulful elements of yoga practice. Our highly trained instructors are trustworthy guides, and the intimate studio space ensures individualized attention to meet any students specific needs. Our studio is filled with natural light and is peacefully nestled in the beautiful green-space that Regent Square has cultivated. Whether you are just beginning to explore, or you have an established yoga practice, Mookshi welcomes you to continue your journey with us.
Om Shanti!
First time student special
Single class $5 | 30 day pass $30

Yoga Classes
Drop In $15
5 Class Pass $60 | 10 Class Pass $100
*class passes are valid 6 months after first use
Yoga Membership + Benefits
Our yoga membership includes unlimited monthly classes (not workshops) plus one 30-minute infared sauna session per month. A great option for those attending 6 or more classes monthly.
$99 monthly via auto-bill with one-year agreement
Private Yoga Session 1 session, 60min $85
Private yoga sessions are available to book with all instructors.
Sundays

10:00am-11:15am
Sun Salutations w/Susan Rupani

Mondays

10am-11:15am
Essential Monday Morning Yoga w/Leslie Pivirotto

7:00pm-8:15pm
Restorative Yoga w/Leslie Wright & Cathie Sunderman

Tuesdays

9:00am-10:15am
Gentle Yoga w/Alyssa Jurewicz-Johns

10:30am-11:30am
The Still Point: Yin Yoga w/Alyssa Jurewicz-Johns (community class $5)

2:00pm-3:30pm
Mindful Movement w/Leslie Wright

7:00pm-8:30pm
Chakra Activation Yoga w/Brooke Smokelin
Wednesdays

8:15am-9:30am
Foundational Yoga w/Susan Rupani

10:00am-11:15am
Mindful Hatha w/Holly Koenig

5:30pm-6:30pm
Kundalini Yoga w/rotating Kundalini Teachers
(community class $5)

7:00pm-8:00pm
Breath & Body w/Leslie Pivirotto
(community class $5)

Thursdays

8:15-9:30am
Yoga LAB w/Leslie Wright

10:00am-11:15am
Align & Restore w/Erin Rae Felicity

2:00pm-3:30pm
Mindful Movement w/Cathie Sunderman
Fridays

10am-11:30am
Gentle Yoga w/Susan Rupani

12pm-1pm Restorative Vinyasa w/ Erin Rae Felicity

Saturdays

8:30am-9:30am
Kundalini Yoga w/Kathy Davis

10:00am-11:30am
Sthira-Sukham: Stability & Ease w/Alyssa Jurewicz-Johns
Align & Restore
The Align & Restore class is designed to increase understanding of how the internal mind-body connection influences the external world through personal alignment.
75 minutes, All Levels
Restorative Yoga
A deeply nourishing class offering gentle movement, supported asana, breathing exercises, visualization and meditation for all levels.
75 minutes, All Levels/Beginner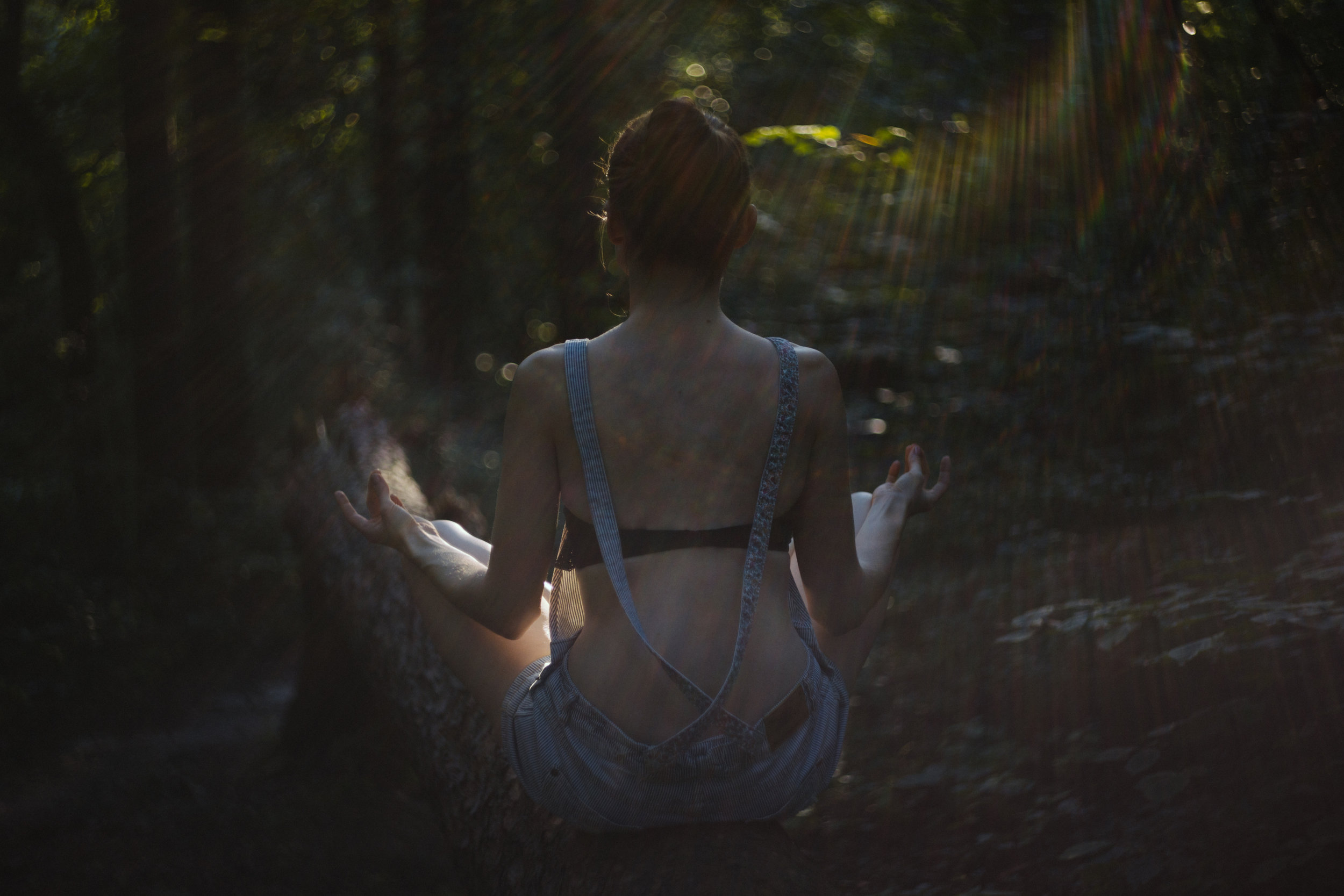 Breath & Body
Breath & Body is an all-levels "vinyasa-like" flow class that focuses on breathing. The class starts with gentle warm-ups of the major muscle groups and gradually builds to more challenging postures. Beginner level poses are instructed first, with more challenging variations offered for those who wish to take their practice further. While the class can be challenging, there are a lot of opportunities for deep stretching and the Buddhist principle of mindfulness. Matching fluid movements with breath, this class aims to cultivate awareness and presence through both the breath and body.
60 minutes, All Levels
Chakra Activation Yoga
Brooke Smokelin's Chakra Activation Yoga classes explore the physical, metaphysical, emotional, energetic and vibrational elements of the 7 major chakras, or energy systems of the body, working with a unique fusion of classic, static hatha asanas (postures) and rhythmic, dynamic kundalini kriyas. Chakra Activation Yoga is "Applied Yoga", in that we learn and apply specific yogic tools of asana (postures), pranayama (breathing exercises), mantra (repetitive sounds), and meditations to specific issues and imbalances in our lives to bring the body-mind-spirit into better health and harmonization.
90 minutes, All Levels
Mindful Movement
This mid-afternoon yoga class offers a relaxing refuge, where people can retreat from the busyness of their days in order to rest and to replenish their energy. The participants explore delicious stretches and slow movements as a means to soothe the tissues of their bodies– nourishing joints, unsnarling postural habits, and stimulating circulation. The investigation of poses is supported with breathwork, props, and a sweet, sustained Savasana. All are welcome, especially the frazzled, the tired, the stiff, the injured, the grumpy…and you.
75 minutes, All Levels/Beginner
Gentle Yoga & Meditation
A mindful, quiet, and spiritual exploration of yoga and meditation designed to reduce stress, open the heart and mind, and heal the soul. This class incorporates various techniques to bring your body and mind into balance and relaxation while also creating a greater awareness of yogic philosophy, our subtle energies and universal connection. Each class will generally include mindful gentle movement of the body, breathing exercises, guided and silent meditations, chakra exercises, yoga nidra, mantras, and restorative poses. No prior yoga or meditation experience is necessary.
75 minutes, All Levels/Beginner
Sun Salutations - Surya Namaskar
Taking inspiration from the sun in the sky we learn to embody and radiate our own "inner sun". We focus on this practice as a tool to exist more empowered and healthfully. It stimulates the fire energy within and cleanses the body. Each movement is this series is coordinated with the breath. Inhale as you extend or stretch, and exhale as you fold or contract, making for a graceful fluid yoga practice!
60 minutes, All Levels
Essential Monday Mornings
Start your week off with this is Hatha based class encompassing influences from various types of yoga. This class is appropriate for beginners through intermediate students offering variations on asanas which allows all to access. There are also opportunities to take the poses deeper and build strength. Class will close with a guided relaxation.
75 minutes, Beginner/Intermediate
The Still Point - Yin Yoga
The Still Point is an invitation to connect with the deepest tissues of the body and to activate the flow of chi through the body's subtler channels. A yin practice of focused breathwork and long holds, The Still Point encourages the deep release of connective tissue, ligaments, joints, bones, and fascia networks of the body. This practice provides an opportunity to create physical, as well as mental, harmony.
60 minutes, All Levels
Kundalini Yoga
Using asanas (postures), mudras (hand gestures), pranayama (breathing techniques), mantra (sound), and meditation, the practice of Kundalini Yoga balances the glandular system, strengthens the nervous system, and enables us to harness the energy of the mind and the emotions, so we can be in control of ourselves, rather than being controlled by our thoughts and feelings. This is yoga for everyday life, and every person because it works to release tension and energize in a short period of time, regardless of degree of flexibility or experience. The Kundalini yoga experience is said to go right to your heart, your core. These teachings are designed to give you "hands on" experience of your highest consciousness. By approaching Kundalini Yoga with openness and respect, you can change your life.
60 minutes, All Levels
Yoga LAB
We will explore with attention classical yoga postures in order assess how our bodies feel when taking the poses: Where does the body feel strong? Where is movement stuck? Does trembling or ache arise? Where is the breath? We will also tinker with the poses in creative ways. Using innovative Yoga Tune Up techniques, we will deconstruct the shapes of the asanas in order examine their smaller components. (If you liked to take apart your toys and toasters when you were a kid, this class is for you.) We will sample variations of the poses. And we will play with their orientation in gravity. Our aim is not just practice the postures, but to cultivate our curiosity about what gets in the way of our doing them.
75 minutes, Beginner/Intermediate
Restorative Vinyasa
In this class you will experience dynamic breathing with synchronized movement intended to open, relax, reinvigorate, and restore the body, mind, and spirit. The pacing of this vinyasa style class is mild to moderate.
75 minutes, All Levels
Foundational Yoga
Foundational Yoga is designed to support and deepen flexibility, balance and strengthen the body, mind and spirit. Along with detailed attention to alignment, classes will incorporate guided meditation, ruminations of yoga philosophy (sutras), spiritual principles, and pranayama.
75 minutes, All Levels
Sthira-Sukham
In this class, we focus our intelligence on our bodies to create space, strength, stability, and mobility in an unorthodox manner. Using traditional asanas, yet many non-usual exercises taken from modern biomechanics, we target specific joints, muscle groups and bones, habitual movements, and posture to develop a non-judgmental look at ourselves as the object of study. The use of straps, blocks, the wall, and other elements enhance the journey through unfamiliar areas in our anatomy as well as into old habits, physical and emotional. Deepening the understanding of our own movement is the catalyst for awareness and change. Challenging, yet accessible to all, options to modify provided for all levels of practice.
90 minutes, All Levels/Advanced